September 8th, 2017 by admin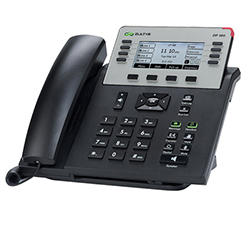 We're excited to be offering 2 new models of Zultys IP phones through our Telesupply partner. The 36G and 37G hosted cloud IP systems represent the latest in Unified Communication technology.
There's so much that an IP phone can do to improve your way of working, by hosting calls, data, and features in the cloud. Benefits include:
Low total cost of ownership: your phones will last longer and meet the fast pace of technological developments, while lowering your phone bill
Voicemail to email: stop forgetting to check your voicemail – you'll get an email that lets you easily listen to, save, and forward voice messages
Instant messaging: letting you connect with colleagues quicker and easier
Call rerouting: have calls to your extension automatically routed to your cell when you're out of the office, even when the internet is down
SIP Open Standard: enjoy the latest industry standards for enterprise communication
What does that mean for your business? Well, in addition to clear, quality audio during calls, you can enjoy added mobility that lets you easily work anywhere and on any device.
Our goal? To supply your business communications with the best tools at our disposal. Contact us today for a quote!
Posted in: Products