July 8th, 2018 by admin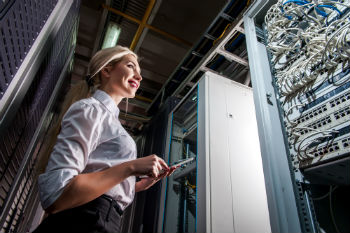 We all have our talents and skills, developed over years of education and practice. While it's always good to learn new skills, trying your hand at fixing the company's server might end in disaster. Even if you have an IT team, it's best to have everyone focus on what they do best. For us, that's providing support for our customers' voice and data systems.
When you work with BPD, your business benefits from the experience and knowledge of our trained professionals. Whether you need a basic consultation or a full infrastructure design, you can count on us to provide our honest and professional advice. The goal is for you to maximize your return on investment and business profits through the best technology for your specific business needs. It is our belief that new technology, implemented correctly will accomplish this.
Our Managed IT Services provide all this and more, including proactive network monitoring and the latest threat protection to keep your business data safe. You pay one monthly fee and benefit from our 24/7 Help Desk, remote support, or on-site assistance, depending on the situation. That means you can count on us to be there for you with expert support, no matter the time or day! Isn't that a better use of your time than trying to fix the phones yourself again?
Learn more about our Managed IT Services...
Posted in: Services